Recognition and awards
---
Avaya receives recognition for innovation, service, and leadership from industry analysts and influencers, from our partners, and most importantly, from our customers. See some of our achievements below.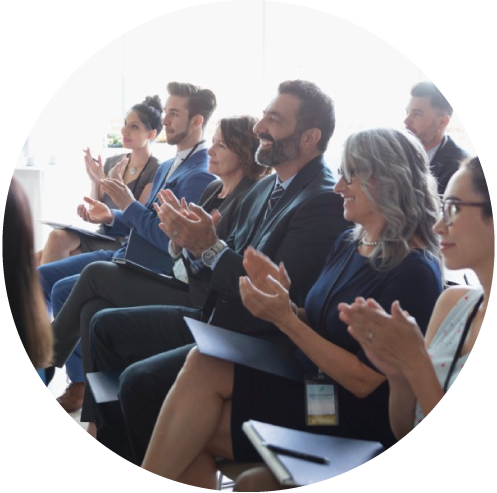 Click on the awards to learn more

In its inaugural year, Avaya is a Leader in the Aragon Research Globe™️ for Conversational AI in the Intelligent Contact Center (ICC).

"With a focus on intelligence and AI across its entire portfolio of offerings, Avaya is meeting these expectations by facilitating conversational AI powered customer journeys within its contact center over text, voice, and visual channels on the Avaya Experience Platform", said Sr. Director of Research, Craig Kennedy.

The report analyzes 14 major providers in the market on their Conversational AI capabilities, and future trends. According to Aragon Research, Conversational AI in the contact center is a must for any organization looking to live up to customers' new – and high – engagement expectations.


Avaya has been named the winner of a Gold Stevie® Award by the 20th Annual American Business Awards® in the Emerging Technology category. This category recognizes the best emerging technology products, tools, or solutions that are solving big problems, changing the status quo, and opening up new opportunities.

The American Business Awards is the premier accolade for excellence in U.S. business, honoring organizations of all sizes and industries. The 2022 competition received more than 3,700 nominations

In May 2022, TrustRadius awarded Avaya Experience Platform (formerly Avaya OneCloud CCaaS) as their Top-Rated badge. This recognition is based on verified user feedback and helps distinguish solutions with excellent customer satisfaction scores. Decision-makers across industries rely on verified, peer-based guidance and research from TrustRadius. Over 12 million visitors a year create and engage with high-quality review content and data on TrustRadius.com.

For the second straight year, Avaya was named a Top Provider for Workforce Optimization. MetriStar Top Provider recognizes technology providers whose customers achieved high business success and achieved above-average customer sentiment ratings.

The value of the MetriStar Award is that it is based on both customer ratings of providers and quantitative metrics correlating the use of a vendor's products and services with measurable business success.

For the fourth consecutive year, Avaya has been recognized as a Leader in the Aragon Research Globe for Intelligent Contact Centers. In this report, Avaya was measured against major competitors and stood out as a Leader for market performance and strategy in Contact Center and adjacent markets.

Aragon recognizes Avaya Experience Platform, an AI-powered, multi-cloud experience platform that enables organizations to create and deliver in-the-moment experiences.

In March 2022, Avaya won the 2022 CUSTOMER Product of the Year Award. The award recognizes vendors that are advancing the call center, CRM and teleservices industries one solution at a time. It highlights products which enable their clients to meet and exceed the expectations of their customers.

In March 2022, Peer Review Platform SoftwareReviews.com positioned Avaya OneCloud in the Emotional Footprint Champion Quadrant in the 2021 Contact Center as a Service (CCaaS) Category.
SoftwareReviews covers over 34 Contact Center as a Service products and has published detailed user-generated reviews on 14 key products being used by organizations in both private and public sectors.
These reviews look at key metrics in capability and feature importance and satisfaction as well as the user experience and trust with the suppliers of these products.
Features and capabilities only account for a portion of the user experience. By measuring the relationship with a vendor, what SoftwareReviews calls the Emotional Footprint, buyers can evaluate and select software that is right for their organization based on their peers' experiences with the tools and vendors they have worked with.

In February 2022, CX Today launched their first Customer Experience Awards. These global awards celebrates Customer Experience across various categories including Contact Centre, CRM, Artificial Intelligence and more. In the category of Best Conversational Analytics Platform - this award is open to speech technology vendors (text, speech, call recording and call analytics) who can evidence innovation and market success - Avaya received a Highly Commended rating.

Ventana's 2021 Value Index for Contact Center in the Cloud identifies the companies that deliver the highest value based on an overall weighted evaluation and the rating of the vendor for product and customer experience. According to the report, Avaya "shows how we continue to meet a broader range of enterprise requirements with feature sets geared toward omnichannel interaction handling, channels and performance, with analytics that target the enterprise customer needs."

Ventana Research highlighted our investment, innovation and comprehensive approach to contact center solutions, providing us with their highest ranking in the Capability category.

CUSTOMER magazine named Avaya OneCloud a 2021 Contact Center Technology Award winner. The award honors a product or service's ability to help enterprises and outsourced contact centers deliver world class customer experiences.
Explore all that Avaya Experience Platform has to offer