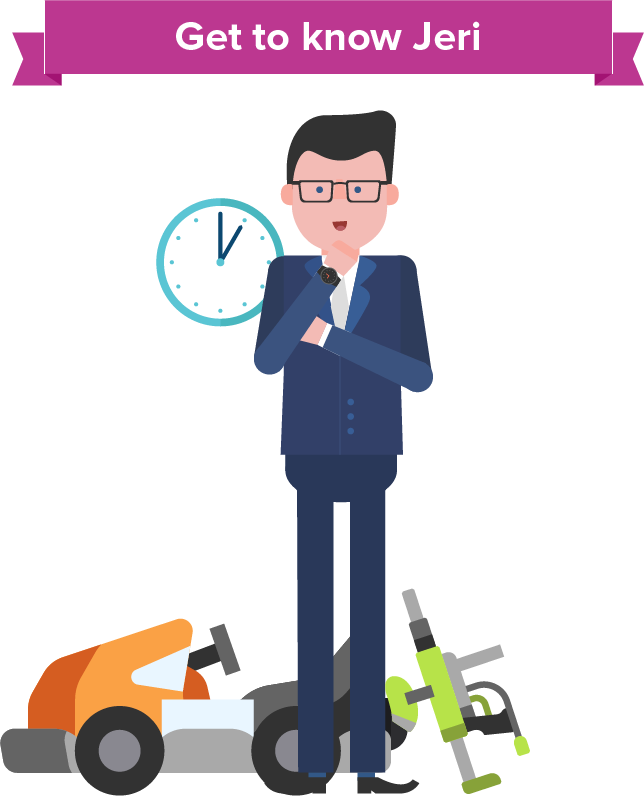 The Hyper-Transactor
While Financial Insights Asia / Pacific projects an average of 50 transactions / month / customer for an average bank in Asia by 2021, this hyper-transactor will go beyond the average.
Access to innovative digital solutions is a high priority.
Interest Areas
Paintball, Sailing, Taekwondo, Jigsaw Puzzles, Kart Racing.
Description
Jeri is 30 years old. He lives life in the fast lane. He needs everything fast and now. In a day, twenty four hours are too little for him. He wishes he could clone himself to experience more things in life.