コスト効果と柔軟性の高い音声ソリューション
重要な顧客にパーソナルな印象を与える、最新の機会にチーム一丸となって対応する、または重大な問題をリアルタイムに解決するというような場合、音声コミュニケーションは物事がうまくいくかどうかを左右する決定的な要素です。時間的制約のあるオーダー、土壇場でサプライヤーとの問題を切り抜ける、またはさまざまな場所にいる社員とコンタクトするといった場合、やはり音声がビジネスを進める最も早くて効果的な手段です。
貴社のコミュニケーションソリューションに音声コラボレーションの新たな進歩を追加し、コストと使用料金の削減を図りながら、社員の効率改善を促進できるようになりました。新しいネットワーキング機能を利用すると、アクセス料金に対して最大限のメリットを引き出せるようになります。モバイルユーザーが可能なかぎりWiFiアクセスを利用する、コスト効果の高い簡素なクライアントでアクセスを維持できるようになります。すべての場所に共通のソリューションセットを提供するので、ユーザーと管理者の両者について、トレーニングと管理を減らすことができます。
1. 前進
アバイアまたはサードパーティーに対するこれまでの投資を生かし、時機を見て、モビリティ、テキストから音声、カンファレンス、ネットワーキングソリューションなど、貴社固有のニーズに対応し、貴社がすべての場所にわたって結束を維持できるような最新機能に移行します。
2. 簡素化された共通のユーザーエクスペリエンスを提供
共通のクライアントを使用して、社員が本社、支店、自宅のどこにいようと、または出張中であっても、同じ広範な機能を利用できるようにします。場所が変わったからといって、同じ業務を別の方法でこなす必要はありません。
3. 必要に応じた拡張と成長
成長に応じて、貴社にとってベストなタイミングで、カスタマーコンタクト、カンファレンス、メッセージング、IM、プレゼンス、デスクトップまたはルームベースビデオ、または他のアプリケーションやビジネスプロセスとのインテグレーションなどの新しい機能を利用できます。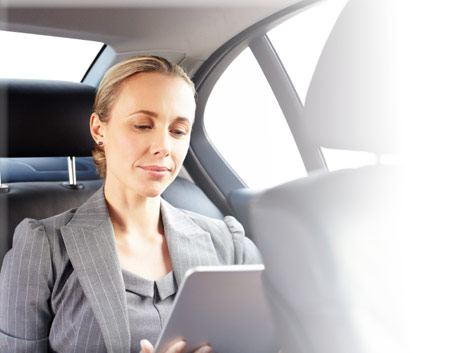 Flexibility Across Your Network and Around the World
Use an award-winning session management core that drives optimal use of bandwidth and network resources while extending capabilities to employees based on need, not location. Whether your enterprise extends across town or around the world, flexibility in the core of your network is fundamental to your success.
Make Every Cent Count
Make your voice network a resource, not an expense. Reduce costs and complexity by enabling centralized call routing and dial plan management that helps ensure least-cost paths are always enabled and bandwidth is allocated according to your specific needs and priorities. Leverage your multi-site network with tail-end-hop-off services that reduce long distance charges. Deploy centralized trunks to improve efficiency and reliability, and offer enterprise-wide access.
Communications as Reliable as You Are
Rely on stress-tested solutions configurable to five 9s reliability across your network—a standard that more than 95% of the Fortune 500 trust their communications to every day. Remain accessible and efficient even when demand skyrockets.
EXPLORE MORE AVAYA PRODUCTS
お問い合わせ
連絡先
日本: 03 5575 8850
日本: 日本国外から: +811 20 223 911