Colaboración de voz
Este disponible desde cualquier lugar, sin que le cueste mucho
Comprar

Llámenos
México: (55) 5278 7800
Todas las demás regiones: 1-908-953-6000
SOLUCIONES DE VOZ RENTABLES Y FLEXIBLES
Las comunicaciones de voz, con el toque personal para sus clientes claves, que reúnen a su equipo a fin de responder a las últimas oportunidades o resolver en tiempo real asuntos críticos, es una parte fundamental de como usted realiza su trabajo. Ya sean instrucciones urgentes, trabajo con inconvenientes de último minuto con proveedores o contactar a empleados en varias ubicaciones, voz continúa siendo la manera más efectiva y rápida de que sus negocios avancen.
Ahora usted puede agregar nuevos avances en la colaboración de voz a sus soluciones de comunicaciones y ayudar a mejorar la eficiencia de los empleados, al mismo tiempo que orienta los costos y reduce las tarifas de uso. Use las nuevas capacidades de red para asegurarse que está obteniendo cada centavo de valor de sus cambios de acceso. Mantenga a los usuarios móviles accesibles con clientes rentables y simplificados que aprovechan el acceso Wi-Fi cuando sea apropiado. Proporcionar una solución común en todas las ubicaciones para reducir la capacitación y la gestión tanto para usuarios y administradores.
1. El camino de avance
Aproveche sus inversiones existentes de Avaya o terceros y, cuando el tiempo es apropiado, la transición a las últimas capacidades según sus específicas necesidades: soluciones de mobilidad, text to speech, conferencia o redes de datos, manteniendo sus negocios cohesivos a todas las ubicaciones.
2. Proporcione experiencias de usuario sencillas y comunes
Use clientes comunes para brindar las mismas exhaustivas características a empleados, donde quiera que estén, desde la oficina central hasta una sucursal, en movimiento o en el hogar, la ubicación no implica aprender nuevas maneras de hacer el mismo trabajo.
3. Expansión y crecimiento cuando usted lo necesita
A medida que crezca, acceda a nuevas capacidades para contacto con el cliente, conferencia, mensajería, IM, presencia, video de escritorio o basado en sala o la integración en otras aplicaciones y procesos de negocios, justo cuando el tiempo es apropiado para usted.< /p>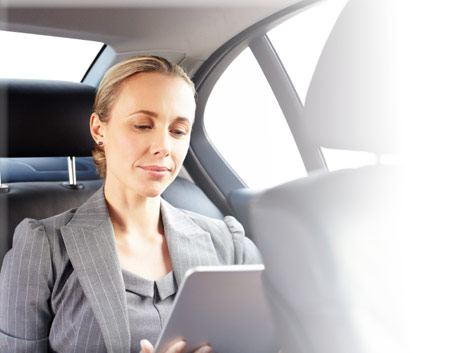 Flexibility Across Your Network and Around the World
Use an award-winning session management core that drives optimal use of bandwidth and network resources while extending capabilities to employees based on need, not location. Whether your enterprise extends across town or around the world, flexibility in the core of your network is fundamental to your success.
Make Every Cent Count
Make your voice network a resource, not an expense. Reduce costs and complexity by enabling centralized call routing and dial plan management that helps ensure least-cost paths are always enabled and bandwidth is allocated according to your specific needs and priorities. Leverage your multi-site network with tail-end-hop-off services that reduce long distance charges. Deploy centralized trunks to improve efficiency and reliability, and offer enterprise-wide access.
Communications as Reliable as You Are
Rely on stress-tested solutions configurable to five 9s reliability across your network—a standard that more than 95% of the Fortune 500 trust their communications to every day. Remain accessible and efficient even when demand skyrockets.
EXPLORE MORE AVAYA PRODUCTS
Cómo comprar
Llámenos
México: (55) 5278 7800
Todas las demás regiones: 1-908-953-6000