Voice Collaboration
Überall erreichbar sein – und das kostengünstig
Jetzt Kaufen

Rufen Sie uns an
Deutschland: 0800 - 4628292
Außerhalb Deutschlands: +49 (0) 69 7505-01
Österreich: +43 (0) 1 87870-0
Schweiz: 0800 800 229
COST-EFFECTIVE, FLEXIBLE VOICE SOLUTIONS
Die Kommunikation über Sprache spielt eine zentrale Rolle: der persönliche Touch für ihre wichtigsten Kunden, das Team zusammenzurufen, um auf die neusten Chancen zu reagieren oder die Klärung einer dringenden Angelegenheit in Echtzeit. Ob es um dringende Bestellungen geht, die Besprechung von wichtigen Fragen mit Lieferanten in letzter Minute oder die Kontaktaufnahme mit Mitarbeitern an verschiedenen Standorten – Sprache ist nach wie vor der schnellste und effektivste Weg, Unternehmen nach vorne zu bringen.
Jetzt können Sie neue Collaboration-Erweiterungen für Sprache zu Ihrer Kommunikationslösung hinzufügen und die Effizienz von Mitarbeitern bei gleichzeitiger Reduzierung von Kosten und Nutzungsgebühren weiter verbessern. Verwenden Sie neue Netzwerkfunktionen, um sicherzustellen, dass Sie die von Ihnen gezahlten Zugangsgebühren optimal nutzen. Sorgen Sie dafür, dass mobile Benutzer jederzeit erreichbar sind, indem Sie kostengünstige und vereinfachte Clients verwenden, die, wenn erforderlich, WiFi-Zugang nutzen. Bieten Sie eine gemeinsame Lösung für alle Ihre Standorte, um Schulungsmaßnahmen und Verwaltungsaufwand sowohl für Benutzer als auch für Administratoren zu verringern.
1. Ihr Weg nach vorn
Nutzen Sie Ihre bestehenden Investitionen von Avaya oder Drittanbietern, und wechseln Sie erst dann auf die Ihren Anforderungen entsprechenden aktuellen Funktionen wenn die Zeit reif dafür ist. Diese Funktionen sind Mobilität, Text-to-Speech, Konferenzen oder Netzwerklösungen für die standortübergreifende Geschlossenheit Ihres Unternehmens.
2. Bieten Sie ein gemeinsames, vereinfachtes Benutzererlebnis
Mit gemeinsamen Clients bringen Sie allen Mitarbeitern die gleichen umfangreichen Funktionen, unabhängig davon, wo sie sind, ob in der Zentrale, in der Niederlassung, unterwegs oder zu Hause – denn die Erledigung einer Aufgabe sollte vom Standort unabhängig möglich sein.
3. Expansion und Wachstum, wenn Sie es brauchen
Ihrem Wachstum entsprechend können Sie schrittweise den Zugriff auf neue Funktionen für Kundenkontakt, Konferenzen, Messaging, IM, Präsenz, Desktop- oder raumbasiertes Video hinzufügen oder andere Anwendungen und Geschäftsprozesse integrieren – zum für Sie richtigen Zeitpunkt.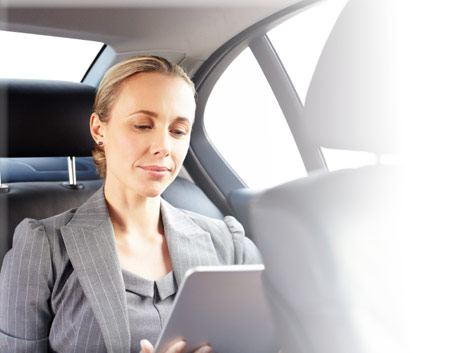 Flexibility Across Your Network and Around the World
Use an award-winning session management core that drives optimal use of bandwidth and network resources while extending capabilities to employees based on need, not location. Whether your enterprise extends across town or around the world, flexibility in the core of your network is fundamental to your success.
Make Every Cent Count
Make your voice network a resource, not an expense. Reduce costs and complexity by enabling centralized call routing and dial plan management that helps ensure least-cost paths are always enabled and bandwidth is allocated according to your specific needs and priorities. Leverage your multi-site network with tail-end-hop-off services that reduce long distance charges. Deploy centralized trunks to improve efficiency and reliability, and offer enterprise-wide access.
Communications as Reliable as You Are
Rely on stress-tested solutions configurable to five 9s reliability across your network—a standard that more than 95% of the Fortune 500 trust their communications to every day. Remain accessible and efficient even when demand skyrockets.
EXPLORE MORE AVAYA PRODUCTS
Vertriebskontakt
Rufen Sie uns an
Deutschland: 0800 - 4628292
Außerhalb Deutschlands: +49 (0) 69 7505-01
Österreich: +43 (0) 1 87870-0
Schweiz: 0800 800 229